How to choose a counter with a white, black or colored background
On this page, you are offered a wide variety of skin counters to choose from.
In the section named "Icon and counters" ShinyStat™ offers a wide range of icons and standard counters to display on your site.

You can choose your favourite counter as well as the data to display on it by selecting the available options.

The items "Total", "Current month", "Current year" and "Daily" refer to "Page views" or "Visits" depending on the selected metric.

To save your settings, click on "Apply" at the bottom of the page.


Please note: selecting the "Total" value, the counter will show the total number of pages viewed since the account was created.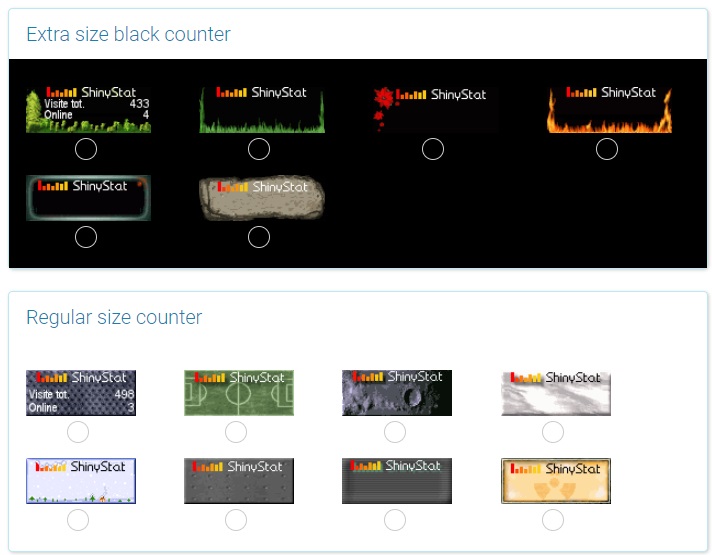 This option is available in ShinyStat™ Pro and ShinyStat™ Business versions.